Keto Burn Pills Ketosis Weight Loss - 1200 Mg Ultra Advanced Natural Ketogenic Fat Burner Using Ketone Diet Boost Energy Focus & Metabolism Appetite Suppressant Men Women 60 Capsules Toplux Supplement
Natural Keto Burn Supplement - Keto supplements are the popular complement to support the diet so you can get better result towards your goal. We offer the best solution in our keto supplements to bring the best quality to our customers. Our finest keto burn supplement is made with natural ingredients.
Why Keto Burn? - This keto supplement is the best choice for people who have started or are planning to start a keto diet as it helps put your body in ketosis state as well as giving energy. Our ingredients were carefully put together for better performance and improve energy.
Better result - The effective and new way to start diet is with taking keto supplements with your meals and workout. Using popular raspberry ketones, keto burn pills helps reaching the goals. Every bottle comes with 60 capsules, so you have enough supply to start your keto diet.
Registered Facility - Our products are manufactured and formulated in usa. Our supplements are manufactured under gmp (good manufacturing practice) badge and we deliver the highest quality supplement to our customers. The formula and solutions have been made and verified base on scientific research so that you get the best result.
A trusted brand - We trust in our quality supplement, so you can shop with confidence. Our products are formulated with premium keto diet pills with genuine love, care and passion for a balanced nutrition.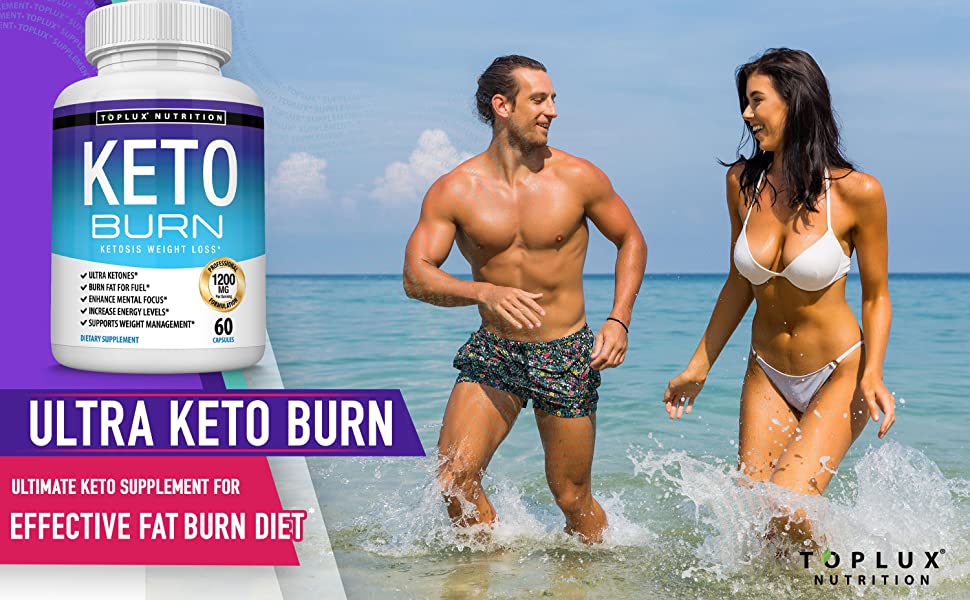 To achieve success on the ketogenic diet, keto supplements are a useful complement to a keto lifestyle and new way of eating. Keto Burn helps you get the results you want when working towards your weight goal with its proprietary blend of natural ingredients that supports mental clarity, energy, focus, and most important, weight management. This synergistic blend of top fat burning nutrients – including raspberry ketones, African mango, green tea extract, apple cider vinegar, and caffeine anhydrous – can be taken at meals to help you use fat for fuel.*
What does Keto Burn do?
Keto Burn supports your Keto diet and is the ideal choice for people wanting to get into a state of ketosis. It also helps increase your energy levels, which might be lower when you first begin the ketogenic diet. Furthermore, Keto Burn helps manage your appetite by squashing sugar and fat cravings so you can make better dietary choices. Formulated with essential nutrients, it can help you melt fat and gain control over your body by fueling performance and supporting appetite control.*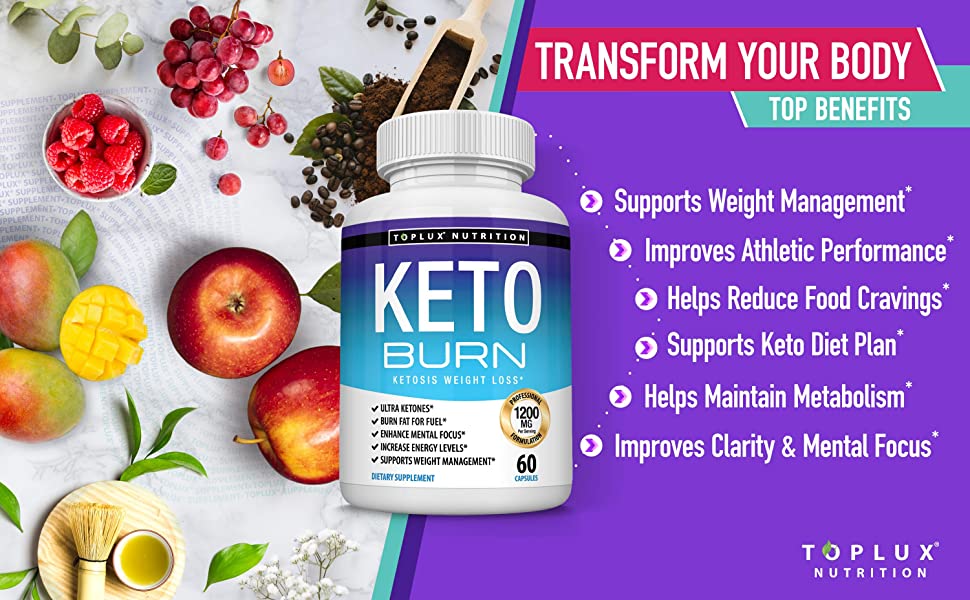 Our keto capsules are formulated to help your body transform into an energy-fueled, fat burning machine. Instead of relying on carbohydrates for energy, Keto Burn helps you use fat for energy.*
Are you tired of constantly craving fried foods or treats? Our keto supplement helps reduce the craving. When you ditch unhealthy carbs, you will gain energy and enter ketosis even faster.*
Exceptional mental clarity is essential for achieving peak mental and physical performance. Our supplement helps you boost ketone levels to lower brain fog and stay alert to crush your goals.*
Natural energy from caffeine and green tea deliver the energy you need to stay alert morning to night. As your body powers up through ketosis, you will gain the sustained energy you need to focus on your keto lifestyle.*
Safety Information
Do not exceed recommended dose. Pregnant or nursing mothers, children under the age of 18, and individuals with a known medical condition should consult a physician before using this or any dietary supplement. KEEP OUT OF REACH OF CHILDREN. DO NOT USE IF SAFETY SEAL IS DAMAGED OR MISSING. STORE IN A COOL, DRY PLACE.
Ingredients
Raspberry Ketones, African Mango, Green Tea Extract, Caffeine Anhydrous, Apple Cider Vinegar, Kelp, Grape Seed Extract
Directions Usage
As a dietary supplement take two (2) veggie capsules once a day. For best results take 20-30 min before a meal or as directed by your healthcare professional.
Legal Disclaimer
Statements regarding dietary supplements have not been evaluated by the FDA and are not intended to diagnose, treat, cure, or prevent any disease or health condition.